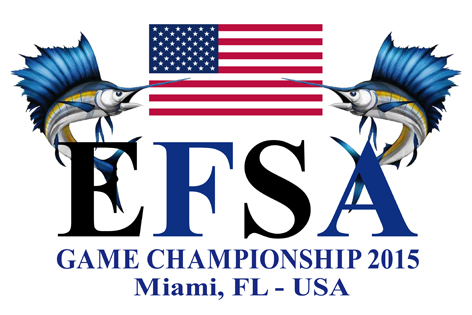 Dear fellow anglers, welcome back in Miami, USA for the 17th edition of the E.F.S.A. Game Championship.
Florida is definitely the historic capital of game fishing and still the most popular sport fishing destination in USA. The gulf stream passing close to the shore all along Florida and this, both with protection of the environment, makes this place a real paradise for all offshore and inshore and reef species. The Championship will take place in Miami Coconut Grove which is located 10 minutes south from Miami Downtown and 15 min. from Miami Beach.
Below you will find a map of the venue showing al place of interest for this Championship. Everything is rella close and just a few minutes from the  shopping area of Coconut Grove.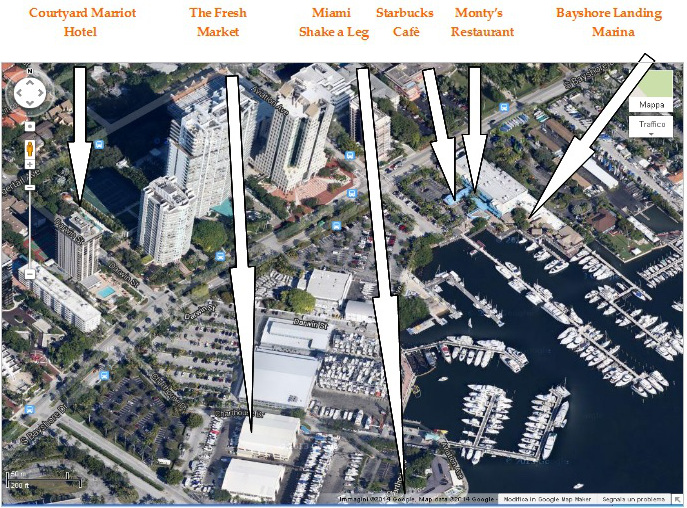 All information and advices about the EFSA Game Championship 2015 will be displayed at  the Hotel Headquarter
Hosting Marina
The Bayshore Landing Marina (www.bayshorelanding.com) is located in  2560 South Bayshore Drive , Coconut Grove Miami, FL 33133    Phone: +1
Get directions
(305) 854-7997     GPS:    N  25° 43' 386"         W  80° 13' 164"'
All team will be taken on board at the Marina.
Just aside of the marina you will find Monty's Restaurant for your nice cold  beer coming back from fishing .
On left side of Monty's you can have your coffee or Breakfast in the morning  at Starbucks  Coffee Shop.
If you are coming by car there is a parking area on your right side.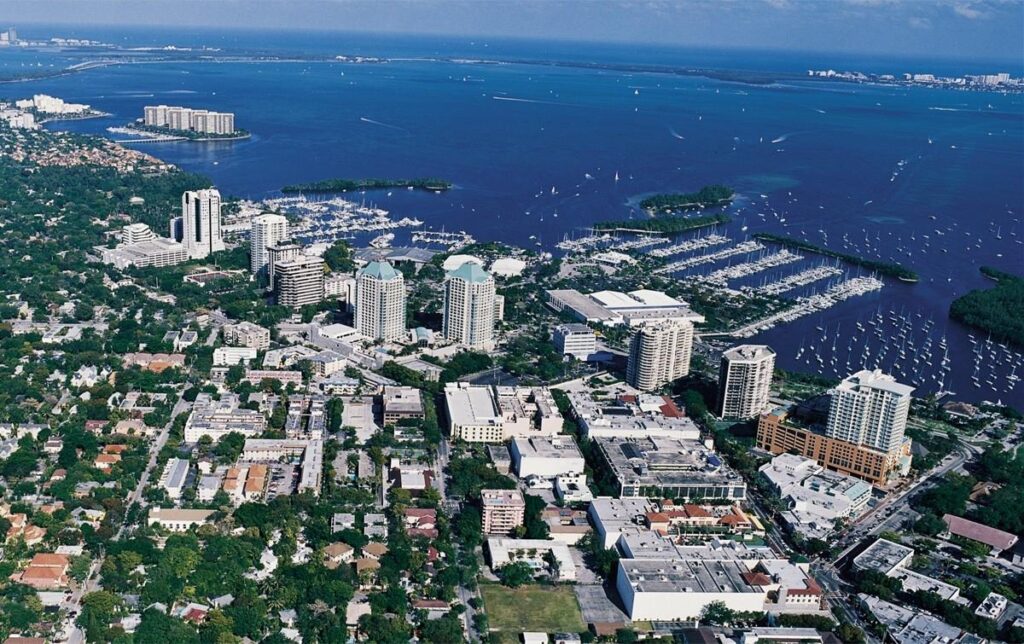 Lunch Box:
Right 100 meters south from the Marina (right in front of the hotel on Bayshore Dr.) you can find The Fresh Market  www.thefreshmarket.com (2640 S Bayshore Dr. Miami) open Mon-Sat 8 am – 9.30 pm   Sunday 8 am – 9 pm,  where you can find every things you need and a lot of fresh and cooked dishes ready to take away. It is good also to for a quick dinner in your room.
Guest activity:
Definitely you will find what to do in Miami . Anyway in your angler's bag  you will find some tourist guide to know what's going on in town or around South Florida and the Keys.
If you wants to know more about Coconut Grove visit www.coconutgrove.com
Check at the Bayshore Marina on how to rent a water ski or a sail boat.
Would you like to learn To dive or sail ? right in front of Courtyard Marriott Hotel you can find "Miami Shake a Leg" school where you can find all facilities.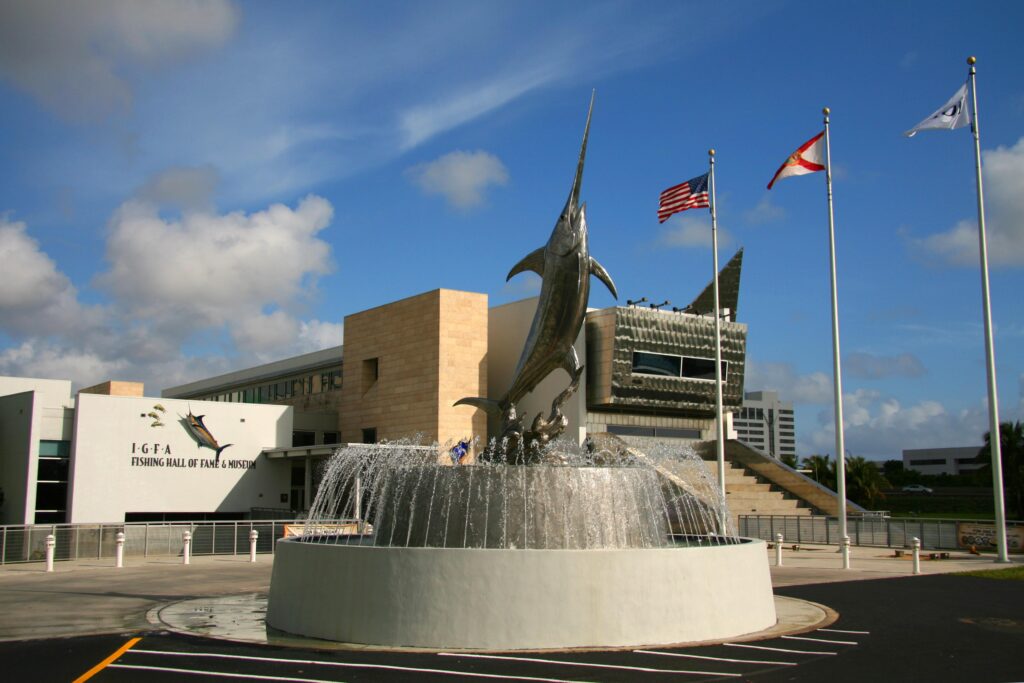 Ground transportation
Coconut Grove's Marina is located just 8 miles far from Miami Int'l Airport www.miami-airport.com, (20 min. by taxi/ around 25,00 USD one way). We suggest you to take a taxi or if you prefer you can rent a car which is cheaper but Parking in Miami is very expensive (Hotels normally charge 25,00 USD per night). Take care when you rent a car, because normally the insurance don't cover all but only the car accident. We strongly suggest to take insurance for "Road Service" and for your personal accident if you don't have your own travel insurance.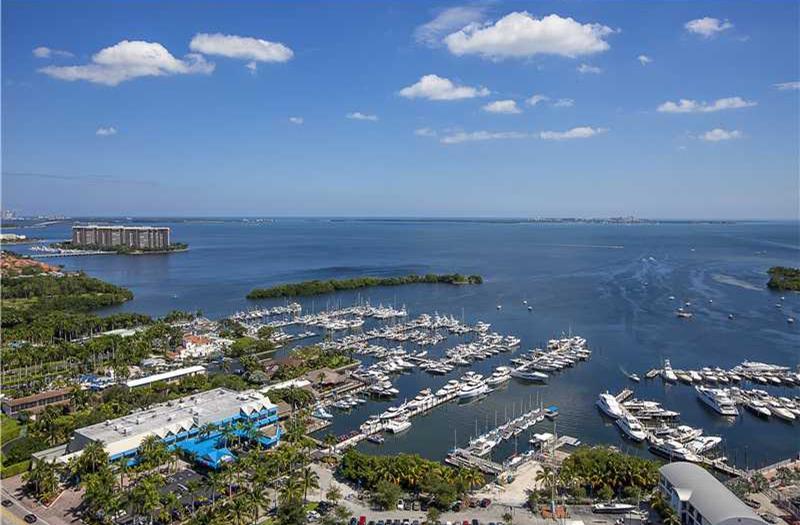 Other Information:
Time Zone: Miami is – 5Hrs GMT
Weather: The weather in Miami is: the average temperature in March /April is 60° to 90° F.
Do not forget your sun protection.
Currency: The local currency is the US dollars. You will easily find everywhere in town AMT cash dispenser.
Telephone & Internet: The international area code for USA is +1. If you want to buy local SIM card for your phone , you can buy a prepaid local SIM for around 30 USD or 60 USD (for unlimited land line call in Europe . Check for your country ) . Electronic prepaid pin and SIM for your tablets cost around 25,00 USD
T Mobile www.t-mobile.com
AT&T www.att.com
Verizon www.verizonwireless.com
VISA
International travelers who are seeking to travel to the United States under the Visa Waiver Program (VWP) are now subject to enhanced security requirements and will be required to pay an administrative fee.ESTA is an automated system that determines the eligibility of visitors to travel to the United States under the Visa Waiver Program (VWP). Authorization via ESTA does not determine whether a traveler is admissible to the United States. U.S. Customs and Border Protection officers determine admissibility upon travelers' arrival. The ESTA application collects biographic information and answers to VWP eligibility questions. ESTA applications may be submitted at any time prior to travel, though it is recommended that travelers apply as soon as they begin preparing travel plans or prior to purchasing airline tickets.
For ESTA Application please go to the following website:
https://esta.cbp.dhs.gov/esta/esta.html