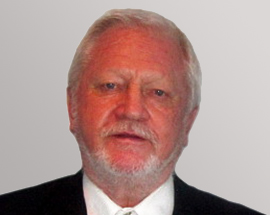 Horst Schneider
President of EFSA
Dear EFSA family.
Our love of angling has taken us to many wonderful places, unites us in our existing friendships and introduces us to so many more NEW friends who share our passion for the sea and our sport.
And now we find ourselves once again in one of the most stunning countries of all, Iceland.
We are here on the beautiful Snæfellsnes Peninsula which just out into the fish rich seas of Faxaflói Bay to the south and Breiðafjörður to the North. These names remind us of Iceland's Nordic past when the great Viking explorers such as Flóki Vilgerðarson discovered and named the places in 871 AD where we now stand and where we will fish together in the coming days.
This Peninsula is described as 'Iceland in miniature' because so many National and natural sights can be found here such as the 1446 metre high Snæfellsjökull Volcano, one of Iceland's symbols made famous by the French author Jules Verne in his novel 'Journey to the Centre of the Earth'.
This little town of Ólafsvik faces north into the large shallow bay of Breiðafjörður which is known for the strength of its tides and windy conditions as well as the richness of its fishing.
This will be a challenging Championship for us as anglers and will test our angling skills and seamanship as well as our endurance in our quest for the big cod and any of the other 15 species that I am assured by local fishermen could be caught during this EFSA event.
We last fished here together just four years ago in 2014. We have experienced the friendship and hospitality of the Icelandic people and our friends in Ólafsvik and we are delighted to return to such a wonderful place and renew and strengthen our friendships within our EFSA family.
Yes, we are here for the fishing and may our competition be blessed with fine catches, fair weather, kind seas and good results but most of all we are here to celebrate the special bonds of friendship that bind us all and make us what we are and which our love of angling makes possible.
Good Luck to all and let the Spirit of EFSA flow through you during your time at sea over the next few days in this most inspirational and testing of marine settings.
Your Illustrious Chairman
Horst Schneider
Click here to download the EFSA Iceland 2018 brochure
Download the Boat Draw, click here:  Olafsvik 2018 B_AT draw