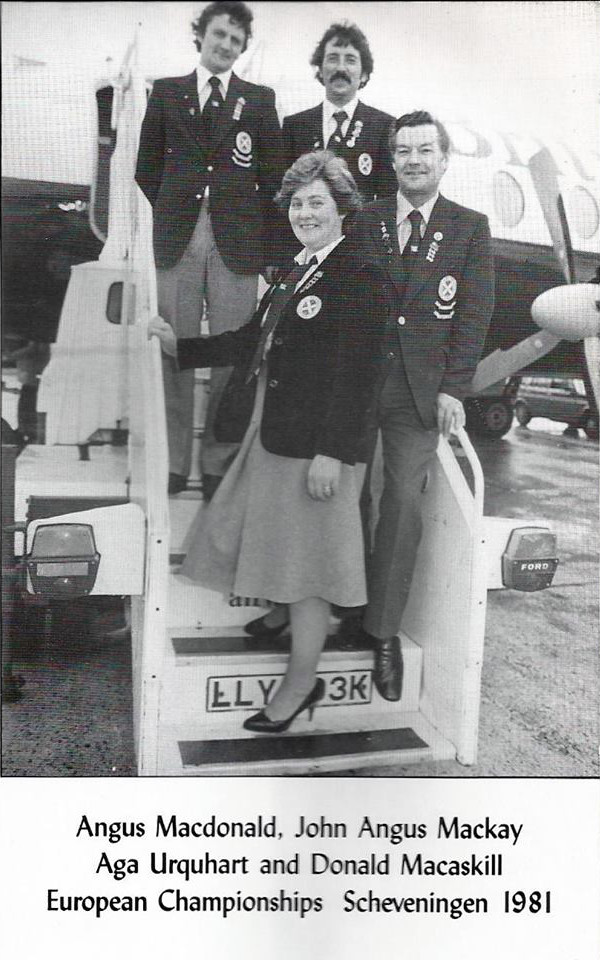 From our official facebook groups, in april 27:
Angus MacdonaldStornoway Sea Angling Club – Fishing
I would like to pay tribute to Donnie (Dull) MacAskill who passed away recently Aged 80. Donnie was one of the clubs finest anglers Winning the Western Isles Open Boat in 1976 and again in 1984, during the 1976 open we fished aboard the Highland Chieftain on the mark at the mouth of Loch Shell we went all day with just the odd fish coming in then at the end of the Day with about an hour to go the fish came on the feed, Donnie won the day and overall champion catching 267lb of fish a very memorable day if not tiring.
Donnie was also an International Angler fishing for Scotland in the EFSA Championships a few times the ones that i can remember were in Haugesund Norway 1979 where he picked up quite a few silver cups in the team events, then again in Scheveningen Holland 1981 in the photo shown is the Stornoway Club Members picked to fish in International team although that competition was only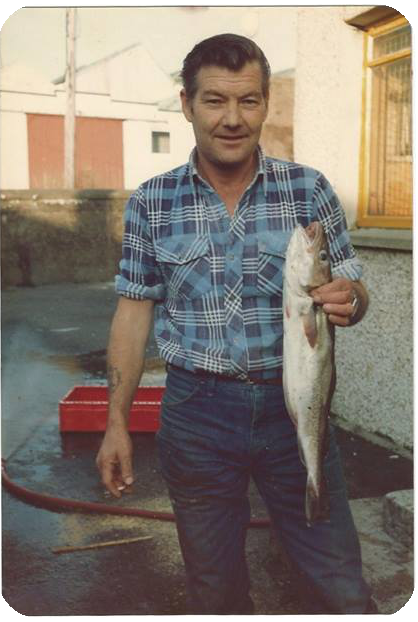 memorable for poor weather conditions all week. Donnie was what a would describe as the Father figure to us youngsters keeping me in line and on one occasion told me off for saying at breakfast there were a lot of foreigners in hotel he said shut up you fool we are the foreigners here.
Later on Club members would remember Donnie working behind the bar as Steward along with his wife Ina. In the other photo shown is Donnie holding up what was then the club record for a Whiting of 3lb 6 1/4 ozs in 1982. I on behalf of the club members wish Ina and all the family our deepest sympathy for the loss of Donnie whom was a great part of the Stornoway Sea Angling Club for many years.
Angus MacdonaldStornoway Sea Angling Club – Fishing